The Giornalone is back!
The company house organ to stay always informed about the PreGel world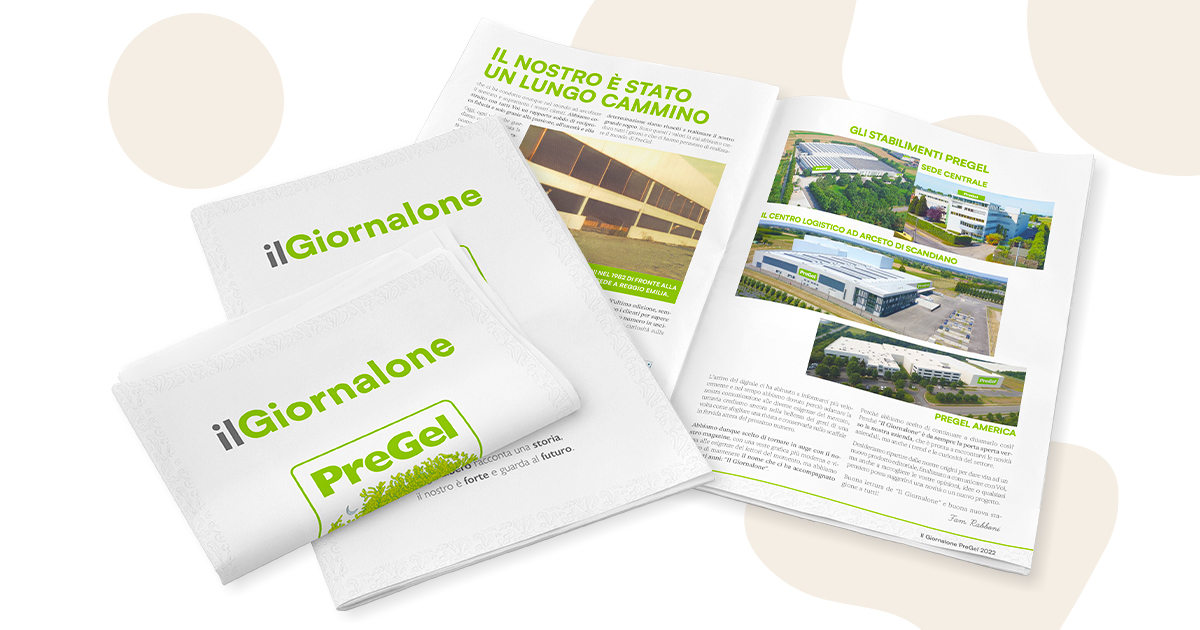 This project is not a novelty for those who have followed us throughout our journey. It's since the early 2000s that we started to shorten the dialogue with the customer by founding our little big editorial project called "Il Giornalone" and, despite the distance of about ten years since the last edition, it seems like yesterday that customers called us to know when the next issue would arrive, anxious to receive fresh news and curiosities about our reality.
So we've decided to make a comeback with our magazine, with a more modern graphic design that meets the needs of today's readers, but we've decided to keep the name that has accompanied us for so many years: "Il Giornalone".
Why have we chosen to continue calling it with that name? Because "Il Giornalone" has always been the open door to our company, which is ready to tell you everything we have achieved in recent months, what we have in the pipeline for you in the near future, but also the trends and curiosities of the sector.
We would like to start again from our origins to give life to a new editorial product, aimed at communicating with you, but also at collecting your opinions, ideas or any thought that might suggest a novelty or a new project.