Welcome to the new PreGel Logistics Centre at Arceto in Scandiano
An innovative project close to our headquarters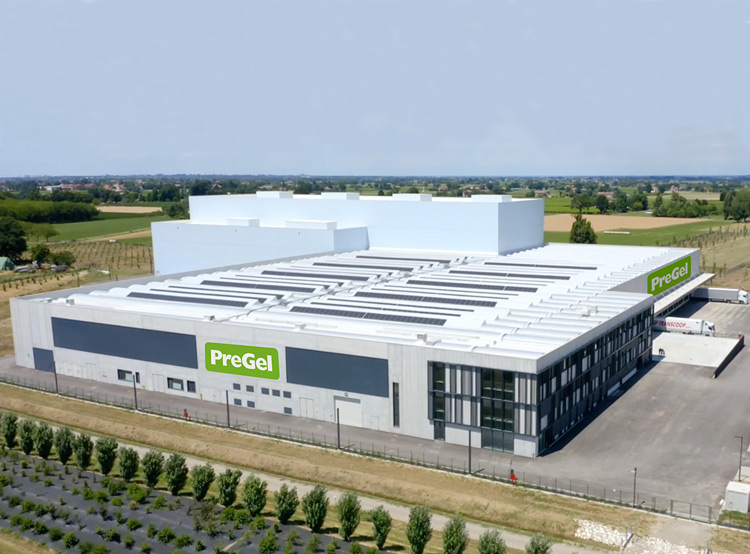 Designed to enhance logistical efficiency and im­prove the customer experience during the order receipt phase, but also to increase employment and business opportunities in our local area, the PreGel logistics hub stands out for its cutting-edge warehouses boasting some of the most advanced technological, engineering, and IT know-how in Eu­rope. This allows us to reduce energy consumption and transport flow, and increase the quality of the product we deliver. In a word: sustainability!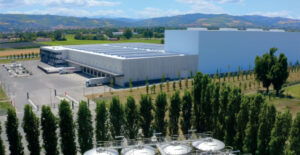 The warehouse in Arceto, (in the province of Reggio Emilia) has radically changed our company's working method. Its automation allows us to make use of all storage areas and to store large quantities of goods even in small spaces. This technology also allows us to avoid manual order preparation, reducing the probability of errors and guaranteeing our customers greater precision in the final execution.
In order to complete the order preparation process, certain parameters must be followed and this technology ensures that everything is done with maximum efficiency.
In ad­dition, storage inside the warehouse takes place at a controlled temperature of 16°C throughout the year in an atmosphere with a reduced oxygen con­tent which allows the product to retain its taste and aromatic properties even if stored for long periods.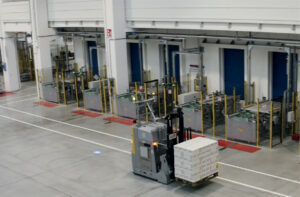 We have decided to in­vest in improving your order receipt experience. But the Logistics Hub is not only an industri­al project for PreGel: we have decided to plant 5,210 trees on an area of 47,000 square meters of woodland, rows and hedges to respect our territory and to bet­ter integrate our project into the landscape, and to maintain a constant commitment to look to the future with a model of sustainable business development.