PreGel becomes a supporter of the scholarships for the University of Gastronomic Sciences in Pollenzo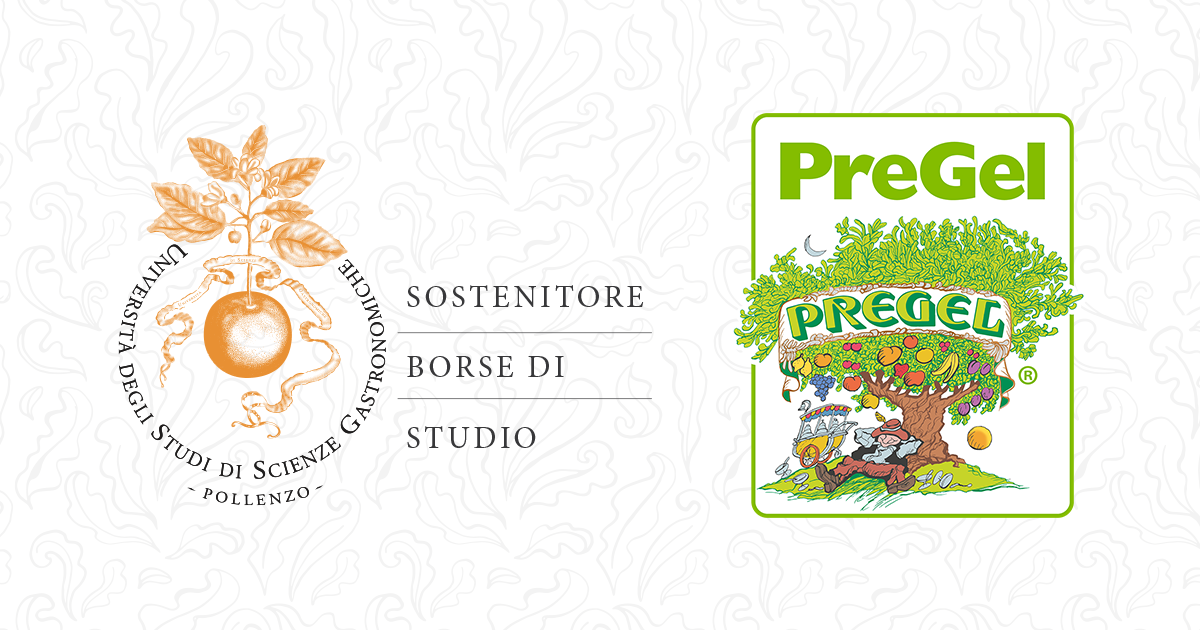 Since its foundation, the University of Gastronomic Sciences has always worked hard in allocating its resources to enable the right to study and give access to its courses for motivated and deserving young students from every continent, different socio-cultural backgrounds, and without distinction of gender.
Alongside UNISG there are numerous businesses, enterprises, institutions and foundations that contribute with their support to train the new generation of gastronomes who, from Pollenzo, set out again to become agents of change and protagonists of local development in their country of origin through food.
PreGel – a historic business with solid Italian roots, based in Reggio Emilia, and an important international network – in present day is a leader in the semi-finished products sector for gelato, pastry and beverages. They have chosen to share the values of UNISG and support the right to study for young aspiring gastronomes from all over the world.
With a workforce of over 700 employees between Italy and abroad, more than 65,000 square meters of plants in Italy, a production facility in America of 60,000 square meters, and more than 20 gelato and pastry schools, PreGel provides great importance to the training of future generations of food professionals.
PreGel's corporate philosophy encompasses the entire production chain in order to offer the market products of excellence and innovation. This quest for quality has brought the company prestigious recognitions and important certifications.
Luciano Rabboni, President of PreGel Spa, stated "Ours is a company that has more than 55 years in business, but is always looking to the future. For us, constant innovation is essential to stay in line with the times and to be a reference point in our market. It is precisely for this reason that we wanted to be part of this project that believes in young people who want to pursue a career in agribusiness, young people who are the future of this sector, and who – at the University of Gastronomic Sciences in Pollenzo – find a stimulating environment capable of preparing them in the best possible way to face the challenges they will encounter in their career path."
Joining the group of scholarship supporters for the University of Gastronomic Sciences in Pollenzo, opens up interesting prospects for collaboration between PreGel and the university.
In fact, they are working on the organization of the thematic workshop organized in two sessions; one in the classroom and one at the Pollenzo Food Lab.
In the classroom, students will learn about the history and peculiarities of PreGel. It will be followed by an in-depth study of the key themes of the Emilian company's production – such as the preparation of gelato bases or pastry bases – through the support of a UNISG lecturer expert in food technology and sensory analysis.
At the Food Lab, subsequently, a practical workshop will be offered with a focus on the use of the products presented in the classroom session, with the support of the Pollenzo Food Lab's technical-didactic team.
Parallel to the classroom activities, students will be able to taste the products made by PreGel – such as gelato and pastries – at Tavole Accademiche which is Pollenzo's university restaurant.
UNISG students will also be able to learn about the company firsthand through visits and educational trips to PreGel's Agribusiness Hub which is based in Arceto di Scandiano. It is a state-of-the-art facility that houses a highly-automated logistics center featuring the latest technologies that enable the company to reduce energy consumption, optimize transportation flow, and increase the quality of delivery service globally.